Posted by
birdwellmisscarter

| Posted in Uncategorized | Posted on January 10, 2019
We have been learning about capacity and comparing how much we can fit in different containers.
 "It took me 3 cupfuls to get it up to here. It's only half full."
We have also been identifying which container has the most or the least in… We have used pasta, flour and water to experiment with!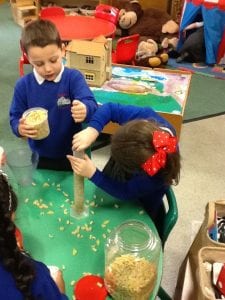 "I'm scooping the pasta and pouring it back in."